Welcome to Stu's News!
The new format EcoLifeWalks newsletter presents a blend of fun holiday pursuits , healthy life activity , connection with nature, while including  developments in global abundance and insights into how we can all access
5th dimensional consciousness!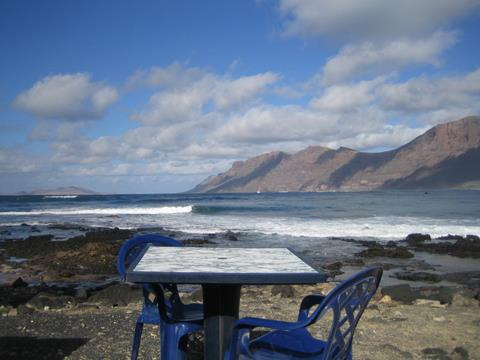 IN THIS EDITION.  June 2016

Remind yourself about EcoLifeWalks
Yoga on a Surf Board
Lanzarote Protests for the Dolphins
Technique of the Effortlessness Breath
I bought an MP3 Music player for $18!
Surprises with AirBNB
Cycling in Graciosa: one of our favourites
Jim Willie  Sensational Economics News
Exposing the Greatest Human Story!
Really Good News of Imminent Change 

Remind yourself about EcoLifeWalks

A One-to-One Holiday
connecting with uplifting biosphere places
Life-enhancing content
towards Health, Happiness, Abundance, Fulfilment 
Open agenda on content, places & activities
You are supported, driven, guided  
with optional mentoring
Information available about current planetary transformation that is currently unfolding!
Preparations for Higher Consciousness
and planning new life directions

Receive an email overview that you read when you get a minute!

Yoga on a Surf Board!

EcoLifeWalks now offers a merging of a recent aquatic sport with the ancient discipline of yoga. It is suitable for any age and with the right supervision can be conducted in complete safety. There is a definite joy in perceiving nature all around while taking part in a lesson and an experience for mind and body together. While floating on the ocean, the process combines muscle development while undergoing simple movement, breath and nature energy. It's also an exercise in physical and mental balance. During the lesson we focus on our inner self, our bodily health, while allowing the mind to be free of mental concerns. It's a delight to take in the energy of the enchanted and sunbathed island of Lanzarote. The result is an exercise which provides a form of regeneration together with a quietening of the mind.

When Lanzarote Zo-ological gardens, Rancho de Texas announced their adding a Dolphinarium to the list of other captive species, a lot of the locals decided it is unacceptable to imprison dolphins on an island renowned for its whale and dolphin reserves, purely for profit, at the expense of the sentient creatures. See the protest video.

subtle but powerful,
Click to hear
Bonnie Bainbridge Cohen devised this  technique over 50 years. The idea is to awaken the awareness for the breath to happen, effortlessly. It's not about focusing on making the breath. The practice takes breath to cellular level.  Just let your breath breathe! Everything knows what to do at cellular level.

An MP3 Music player for $18!

nearly all of us have smart phones hat play our tunes well enough so why would you need a separate MP3 player? I guess I hail from the time when I worked my way through the emerging devices until the Ipod reigned supreme. The Riuzu is not as slick as a smart phone but works very well, small and light, comes with adequate earbuds and is post free anywhere in the world. It's a musical toy; a little treat through the post!

With world class beaches, ultra clean air,only a few Land-rovers on the tracks and spectacular picnics while watching awesome waves with wild life around. Check out the

Desert Island Trip

! Its a short boat ride from Orzola in the North of Lanzarote. The eighth Canary Island

We work with these two sisters and enjoy promoting them on our web page. They give us a very special price and new bikes!

  New Section: The Good News in the World Changes

now taking place but not widely reported!

I've been researching for the last few years for a forthcoming book on the History of Human Deception and I will be adding some gems at the end of forthcoming newsletters. The information is VERY GOOD NEWS and relates to the removal of the shadow government and the advent of higher consciousness for all. If this is new to you, please be open minded! We live in very exciting times! It is happening!!

 

The Bigger Financial Inside Story

Save this until you have a spare couple of hours to listen, It will be worth it. A leading world financial analyst Jim Willie, brings you up to date with the death of the US Federal Reserve and the exciting new scenarios which are imminent although the mainstream media as usual, has not yet reported!

Also long but well worth the watch. You wil learn amazing information! Dr Steven Greer, with his expert credentials and impeccable contacts, is the leading researcher and activist in the quest to reveal the truth about extra terrestrials, good and bad. he presents a wealth of information. This will probably surprise you since there has been a huge resource maintained by the secret government to keep this from our understanding. The implications are enormous in terms of technologies that have been available, and how our very amazing DNA and consciousness potential has been intentionally hidden from us. It's changing now!

 Getting Into Higher Consciousness

Another 

Good Video

 about  a way, for anyone who decides to, to get into

higher consciousness

.

I concur with the speaker and infact I facilitate many of the processes he is referring to!

I really recommend you take it in and become aware of what is going down for the first time in 26,000 years or more!

Thanks for reading Stu's news

I hope you find the information both interesting and stimulating. We live in astonishing times and I am passionate to share the results of my experience and research with anyone who feels intuitively that we have been deceived, although consciousness and prosperity is in the offing. That's it for now. I look forward to bring you more news in a while!